Welcome! Family Education Network encourages you to explore its online and mobile resources crafted specifically for kids, parents, and teachers to encourage learning, growth, and exploration.
Activities for Children of All Ages

Poptropica® is a popular virtual world for kids created by Jeff Kinney. Kids can safely explore and play the many Poptropica Islands, gaming-based stories with a deep narrative and unique challenge to solve, either on their computer at Poptropica.com or on the Poptropica App.
Poptropica Creators' Blog is the official blog about all things Poptropica, brought to fans by the creators themselves. Be the first to know about the next Island, new features, Poptropica help and tips, and behind-the-scenes looks at how the virtual world evolves every day.

Funbrain® is a popular online destination for educational games for children of all ages. Engaging games help kids build skills while making learning fun.

Funbrain® Jr is a "fun place to learn" for preschoolers and kindergartners. Young children can start their learning journey together with their parents, with vibrant educational games, printables, and stories featuring quirky and loveable characters. Parents and kids can explore online at FunbrainJr.com or on the go with the Funbrain Jr. App.

Fact Monster® is a trusted and reliable resource for homework help, facts, games, and trivia quizzes for kids. Fact Monster provides parents, educators, and kids with an almanac, encyclopedia, a dictionary, and an atlas.

FamilyEducation® provides parents and parents-to-be with pregnancy information; baby name ideas; parenting advice for babies, toddlers, preschoolers, and K–12 children; educational printables; arts & crafts projects; and many more activities for children of all ages.
FamilyEducation also offers a Kindergarten Readiness App to help parents prepare their preschoolers for the next big step.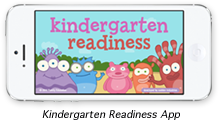 Educational & Teacher Resources

TeacherVision® is the one-stop teacher resource for graphic organizers, classroom-management resources, seasonal and holiday activities, educational printables, and more!

Infoplease®, an authoritative reference website, features an online encyclopedia, dictionary, and atlas, as well as an almanac with up-to-date country and state profiles, statistics, quizzes, and biographies.